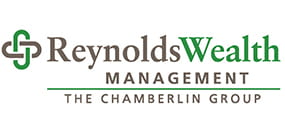 Marc applies his years of planning experience to personalizing a financial plan for each client based on their unique goals, risk tolerance, and investment timeline. He serves a wide variety of families and individuals, and enjoys working with anyone who appreciates the value of the personal service and seasoned advice he provides.
Marc gains a better understanding of each client and their life's journey by being an exceptional listener and taking detailed notes after each client conversation.
With the goal of navigating market volatility in a logical and rational manner, Marc is vigilant about examining movements in the market and applying what he observes to his client's investments. He strives to educate clients about volatility, inform them with respect to investment choices, and provide ongoing guidance as the market and their needs change. As a fiduciary, Marc is committed to always acting in the best interests of his clients. He understands and appreciates the trust they place in him. As a result, some of his most valued client relationships are with widows and widowers. He finds it a great responsibility to assist those who have lost a spouse and who truly rely on his financial guidance.
In addition to the typical investments and services most financial advisors offer, Marc prides himself on being knowledgeable about life insurance and long-term care insurance, two vital ways to help protect his clients from the unexpected.
Marc joined Raymond James in April 2019, after finding that Raymond James provided the perfect combination of experience, support, and freedom to help him improve the client experience in every way. Previously, he was a financial advisor with Edward Jones for 16 years. He graduated from Ball State University with an emphasis in consumer finance and political science.
Dedicated to giving back, Marc serves as president of the Garrett-Keyser-Butler Education Foundation, which he and his wife helped establish in 2017 to provide support for educators and students in the Garrett school system. He is also a member of Gideons International, a board member for Inspiration Ministries, and is involved with many Christ-centered organizations.
Marc is from Plymouth, Indiana, but in 2004, moved to Garrett, Indiana, where he lives with his wife, Ellie, and children, Cate and Jake. When not working, Marc most enjoys spending time with his family and friends. He also likes to exercise, garden, and spend time outdoors. He attends County Line Church in Garrett.